Welcome To My Outer Space
Myouterspace.com is a creative engine. We're part social network, part sci-fi news site, part video channel and part production company
A web service is a service that is offered by one automated device to another device in a way that both the devices can communicate with the help of the World Wide Web. Initially, web technology was developed to establish communication between humans and computers, but it is now used to make communication between two machines. A web service provides an object-oriented interface based on the web and is utilised by a different web server or by some other application which has a user interface.
You can call any software that is available on the internet as a web service if it uses an XML messaging system. To encode all the communications received the machine uses XML. The exchange of data can be done between systems, applications etc. For example, software applications that are written in a particular program can exchange data by using web services.
Components of Web service:
The platform for web service is XML and HTTP. The following are some of the components of a web service:
Simple Object Access Protocol (SOAP): SOAP is a protocol for exchanging information by implementing web services. It uses XML message format, and for message transmission and negotiation, it uses application layer protocols, Simple Mail Transfer Protocol and Hypertext Transfer Protocol.
Universal Description, Discovery, and Integration (UDDI): One of the goals of UDDI is to enable companies to find one another by streamlining online transactions. UDDI is more like a phone book where business can list themselves by their name, company or the service they provide.
Web Services Description Language (WSDL): WSDL describes how to call the service which is machine readable. It represents the functionality that is offered by a web service.
How does a web service establish communication?
The web services use XML, HTML, SOAP (Simple Object Access Protocol), WSDL (Web Services Description Language) to enable communication among different applications. It takes the help of XML for tagging the data; it uses SOAP to transfer a particular message and to describe the availability of a service it uses WSDL (Web Services Description Language).
Automated design methods:
You can use the help of automated tools to create web services. A developer who uses the bottom-up model first writes the implementing class and then he/she exposes the methods as web services by using the WSDL tool. If the original classes are constantly going to change then, it may be quite hard to maintain. A person who is using the top down model first writes the WSDL document and then later he/she produces the class skeleton with the help of the code generating tool. The top-down model may be harder to develop, but it is quite easy to maintain, and it produces cleaner designs.  The top-down model also does not get affected much by any change.
Web services is a service that is offered by a particular electric device to another device, and they use the World Wide Web to communicate with each other. Web services were developed to facilitate communication between humans and computers but later it was used to establish communication between two electronic devices, and this is done by transferring file formats such as XML and JSON which are machine-readable file formats. If you have a data processing code and want to make it into a web service so that many people will be able to use it, the following are some of the tips you need to follow to create a web service:
Do not use local APIs:
It is always better to use your workflows and systems while creating a website. Web services are mostly implemented as an afterthought, and most of the service providers have an interface and a code which is set aside for public service and this service it is often hard to understand or use.
Accommodate user needs:
You always need to imagine that the knowledge of the consumer service is very less and if you want to create a useful service you need to make sure that you accommodate the needs of the users. If you happen to have your code already in use, then you need to take a minute to think about all the people who are using the code. Ask yourself some questions such as what are the needs of the users, how are they using the code and what are the skills. When you get answers to these questions, you will be able to get a rough idea of your design.
Consider making your web service with interoperability and compatibility in mind:
You need to code against the data compliance model in your domain. You can use some of the service initiatives like BioSharing, VO table etc. to define your data exchange format. If at all there happens to be a crash you need to make sure that your service does not fail abruptly. The workflow must not crash, and it must be created in such a way that it helps the user to find a proper solution.
Always make sure that you stick to the status:
Every domain has a set of standards which you need to keep in mind while creating a web service. You will have to provide documents to describe the algorithms that are used. These documents need to contain the description and subscription of the errors that might be caused. If your domain does not have any particular standard, then you can consider creating a small group to develop the standard.
Documentation:
Preparing a document is essential, and you need to include the task's description that is performed by the service and what it will be doing form the user's point of view. You can also list our important error messages and the solutions for such cases.
Marvin V. Baldwin
Marvin V Baldwin is the technical head of My Outer Space. He has been a part of this wonderful team for more than 5 years and has laid a strong foundation for what we are now and where we have reached today. We, as a team, provide a lot of technical and creative services, most of which are taken care by Marvin V Baldwin. We are a team of energetic people and no doubt we draw our energy from Baldwin.

What are Planets?
Let's get spherious for a moment.  Our Planets centrally locate the news, videos and discussion forums of interest to various talents.  The Planets are here to help their Citizens connect and collaborate.  If an author on Creatia is looking for an artist to design a graphic novel he is writing, Anteros is the Planet he should scout.

Planetary Governors
Planetary Governors provide mentoring and professional feedback on projects and contests.  Citizens can take to the forums for tips and tricks on the latest tech or technique and share their work through profile features like online galleries, music players, blogs and more.

What are Starships?
Our Starships are virtual production companies.  Ship Captains take command of a project and then hire crew from the citizens of each Planet as they progress.  Starship productions are developed right here on Myouterspace.com, with every step along the way shared with the community.

Galaxy
You don't have to pick a Planet to join Myouterspace.  You can register as a Citizen of the Galaxy, the home for fans of every flavor of science fiction and fantasy.  There's plenty of room, so sign up for the Galaxy or pick a Planet to pioneer, and see who and what is out there.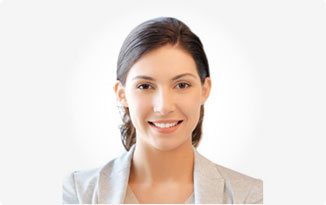 Would you like to share one of your science fiction ideas with My Outer Space? Please Contact us.
Address
742 Cooks Mine Road
Clovis, NM 88101.
Email
info@myouterspace.com